Welcome to the website of
JOHN HINDMARSH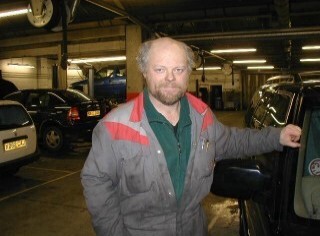 This site is best viewed with Netscape and Monitor set @
1024 x 768

A.M.IMI M.I.DIAG.ENG
G8XGS
-- Front Page --
and
index

Born and raised in the north east of england,all my working life has been in the motor trade ,working as an automotive technician first at Adams & Gibbons and then for bristolstreet (ncl) on the same premises .Brought up on Three tunns farm about 12 mile west of Newcastle on tyne at a place called harlow hill more or less on top of the hadrian wall.

This was where I had my first encounter with the little giant
(otherwise known as a McCormick International B275)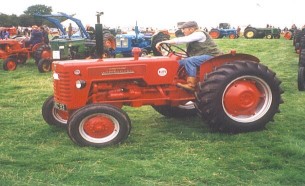 We had 2 of these tractors one was fitted with a loader
the other had a canvas cab classed as all-weather cabs in those days. I would often stray off our farm early in the morning and go and help ralph milk cows.
When I was 8 year old I used to change tires at the local garage now called harlow hill garage used to be Tulips garage my father was a tenant on one of the Duke of Northumberland estate farms now run by Ralph lockey and son Richard . just before the 11+ we moved to warkworth where I attended the local school and then Amble school.
When we lived at warkworth my father worked for Nickersons seeds, I don't know if they are still in business.
While at warkworth all my spare time was spent angling for trout in the River coquet after about 18 months to two years we moved from Warkworth in Northumberland to the Isle of Wight, not quite from the most northerly of England to the most southerly (but nearly).
---
While on the Isle of Wight my father was arable Forman on the Watchingwell farms estate owned by a tycoon who had something to do with a Kent football team ,while not at school ,first Newport middle and then Carisbrooke high, I spent quite a bit of spare time working for Farm relief services leading grain off the combines in the early autumn and building silage clamps in the summer and then at a later stage I used to help Rob Furnell lead bales of hay and straw back to the stack yard(s) these were the small original bales we used to shift about 3000 bales a day from all over the island , just before we left the island I went on a link course to Newport technical college, where I studied all types of engineering this was when I learned the fundamentals of engine operation. We left the island due to a fallout between my father and the owner of the estate,so without a job we left and came back to the Newcastle area.
---
My father then aqiured a job with British gas as an agricultural liaison inspector, meanwhile I went to Wallbottle west high school but there was no technical link course for me .So I left at the soonest opportunity and got an apprenticeship with Adams & Gibbon after about 6-7 years the company was bought out by Bristol street motors ,a company based in the Birmingham area.
by contrast to the now classic IH574 you see below rated at 72hp
take a look at this 170 hp john deere
this powerhouse is owned and run by a local contractor the land it is working was set aside since
harvest 2001(fallow in old terminology)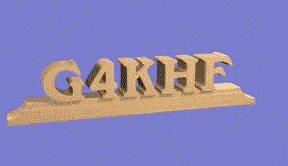 To those people in the north east of england that have "off road/ 4x4 " vehicles should realy make contact with (watch this space) these people put the average land rover/discovery to the very best use
and they are always looking for new members
you can now see my "IP CAM"at :-
please note if this gets abused it will get password protected
time is set by a time server(utc)
just recently i have seen a key tag and to quote such tag !
!The more people i meet the more i like my dog!
och aye the noo leave jimmy alene de ya ken
Please take a few minutes to fill out my visitor book
Press this button to format the hard drive

or check the hard drive here

if you get a response from clicking on here you are using some version of IE
Out of work hours!

During my time with Adams & Gibbons every year, well most years until Richard Lockey left school I would organise my holiday time in the summer months to coincide with silage time and go and cut silage for ralph for about 2 weeks if the weather was good and dry I would Finnish cutting the grass long before the harvester(forage) or double chop .
And would then start and lead off from the harvester to the silage clamp with one of the ex truck trailers these were basically old trucks with the front of the chassis cut off and a drawbar fitted by welding heavy H iron across the chassis they could carry 10 ton of grass and were towed by tractors rated at about 75 to 100 HP.

via icq

Sunday, 02-Mar-2008 11:09 ->